to Trouvailles, the largest thrift store in Luxembourg. Trouvailles is the French word for happy finds or bargains. This is precisely what we wish to offer to our customers. On our shop floor of 300 m², we present huge selections of second hand clothes to very favourable prices.
No matter what kind of clothes, for ladies, gentlemen, children or babies, you'll find second hand articles of renowned brands at low prices. And apart from that, you do something for the environment because used clothes are re-used. Visit our store and you'll see!
We reside in Luxembourg, just 150 m away from the central station, at No. 60, rue du Fort Neipperg.
See location plan.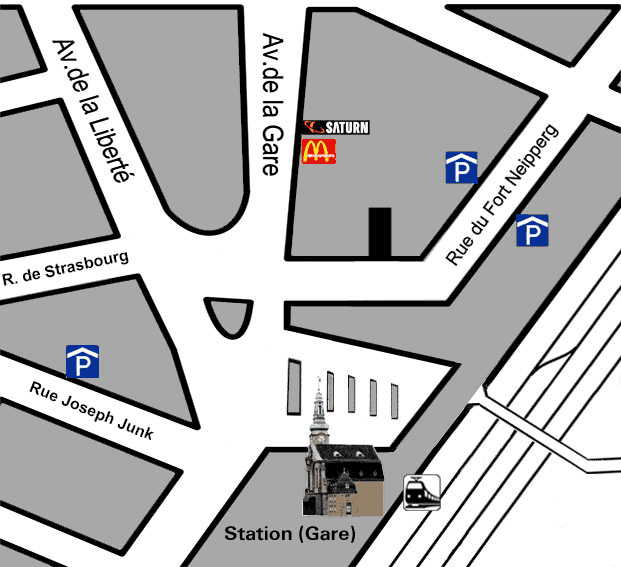 Monday to Saturday 9:30 a.m. to 7:00 p.m.
COMPANY HOLIDAYS
In the period from August 28th to September 2nd we are in the company holidays. During this time our shop will remain closed.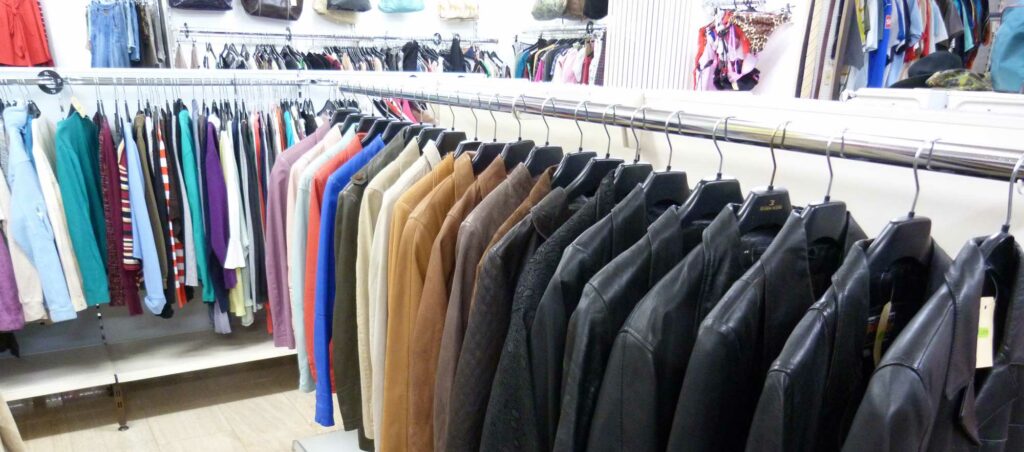 We are the largest thrift shop in Luxembourg presenting a huge selection of second-hand clothing, shoes, bags and accessoires to favourable prices. Our exceptional range covers vintage brands like  Esprit, sOliver, Comma, Marc O'Polo, Street One, Hugo Boss etc… and you can get them at prices up to 90% below the original price. You'll find us in Luxembourg, just a one-minute walk from the station.
We stock any sort of clothing, such as tops, shirts, blouses, trousers, skirts, jumpers, dresses, jackets, suits, ladies suits, coats and shoes. Also if you are looking for bags, hats, caps, shawls, scarves, ties or even perfumes, you surely made a find in our second hand store.
We offer a widespread range on second hand shoes, whether court shoes, high heels, boots, ballerinas, flip-flops, chucks, sandals or sport shoes. You can pick up a bargain of any kind and at price starting at 7,99 €.
Trouvailles Luxembourg is also the best place for clothes for your kids, be it romper suits and bodies for babies, dresses and skirts for girls or trousers, T-shirts and shoes for boys, our prices for good second hand baby and child clothes start at 0,99 €.
We accept cash payment and the following credit cards: